Medical Imaging
Integrated RIS-PACS solution & teleradiology

Organize your imaging service and workflow
Develop and steer your activity
Reduce your costs
Evolucare Imaging is a web collaborative and integrated RIS-PACS solution designed to optimize the activity of medical imaging services.
Web : a user-friendly interface accessible anywhere at anytime
Collaborative : the workflows are optimized for each medical staff member : radiologist, operator, technician, secretary
Integrated : a unique workspace for all staff member
It is natively designed for teleradiology and is intended for all types of health establishments.
The integrated Evolucare Imaging solution helps you develop your service activity and improve the accuracy of all your diagnosis.

RIS / PACS
Optimize your practice with an optimized integrated RIS/PACS workflow for each member of the medical team: radiologist, secretary, technician

Consoles
The new certified ZFP viewer for diagnostic use is designed for both radiology experts and for sharing exams. Access your tools where you want, when you want.

Sharing
Cut your costs with an online module that allows you to share and view all medical images produced in your healthcare facility.

Teleradiology
Improve diagnostic accuracy: in just a few clicks, request assistance from a radiologist to guide the course of an exam or for a second medical opinion.
An added-value solution
A user-friendly and customizable interface for a unique experience for each medical staff member.
An appreciated patient portal supporting patient loyalty.
A web solution natively designed for teleradiology.
An integration of third-party specialized diagnosis consoles for a more accurate diagnosis.
A multi-site solution that adapts to both private imaging centers and hospitals.
A solution with international standards that is interoperable and easy to deploy.
A solution at the core of your HIS
Because the imaging department is crucial within the hospital, we guarantee the interoperability of your solution within your HIS:
With your existing information systems: administration, invoicing, patient records
With external systems (i.e. scheduling appointments)
And obviously with your own modalities.
AI for the benefit of specialists
Optimization of the work list: displaying the preliminary annotations of the exams returned by the AI for improved processing of the files
Advanced interpretation: the solution guides you towards the key elements of the image for a more efficient diagnosis
Substantiated report: you can select a subset of impairments suggested by the AI to include them directly in your report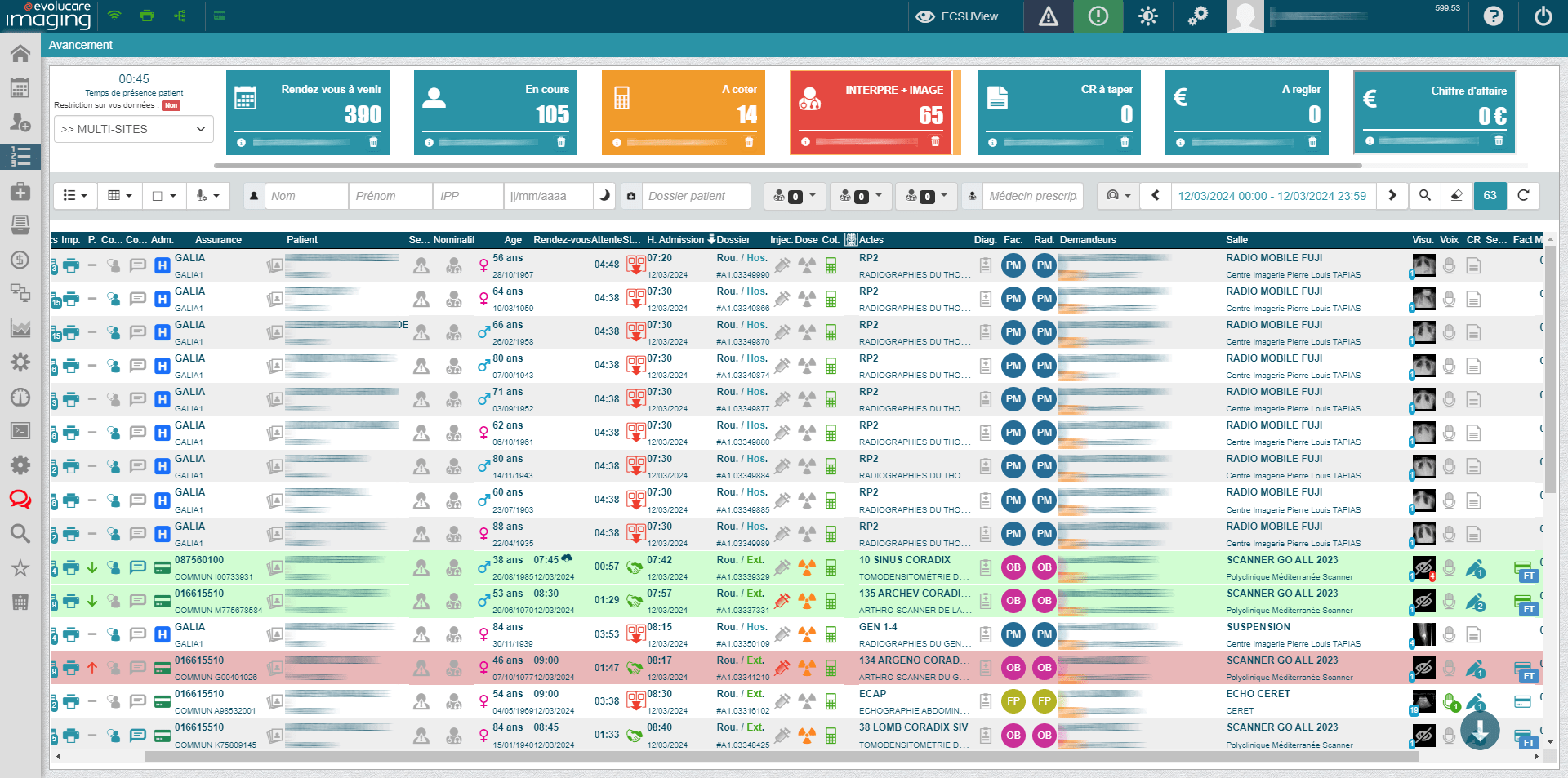 To promote prevention, encourage screening:
Connect with more patients, right where they are, by combining tele-radiology and AI
AI enables you to detect illnesses as early as possible, thereby reducing the risks and consequences for the patient
Our currently available AI:
OphtAI for detecting diabetic retinopathy
Imsight detecting pulmonary nodules
12sigma detecting various pulmonary pathologies or the advanced analysis of mammograms
All the news about our medical imaging solutions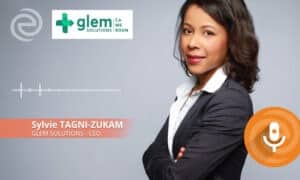 This interview with Sylvie TAGNI-ZUKAM, CEO of GLEM Solutions (Cameroon), continues our Podcast series.The commercial partnership between GLEM and Evolucare is discussed: it represents one of the strong actions of the Group towards the African market in the ...