Medical Imaging
Integrated RIS-PACS solution & teleradiology

Organize your imaging service and workflow
Develop and steer your activity
Reduce your costs
Evolucare Imaging is a web collaborative and integrated RIS-PACS solution designed to optimize the activity of medical imaging services.
Web : a user-friendly interface accessible anywhere at anytime
Collaborative : the workflows are optimized for each medical staff member : radiologist, operator, technician, secretary
Integrated : a unique workspace for all staff member
It is natively designed for teleradiology and is intended for all types of health establishments.
The integrated Evolucare Imaging solution helps you develop your service activity and improve the accuracy of all your diagnosis.

RIS / PACS
Optimize your practice with an optimized integrated RIS/PACS workflow for each member of the medical team: radiologist, secretary, technician

Consoles
The new certified ZFP viewer for diagnostic use is designed for both radiology experts and for sharing exams. Access your tools where you want, when you want.

Sharing
Cut your costs with an online module that allows you to share and view all medical images produced in your healthcare facility.

Teleradiology
Improve diagnostic accuracy: in just a few clicks, request assistance from a radiologist to guide the course of an exam or for a second medical opinion.
An added-value solution
A user-friendly and customizable interface for a unique experience for each medical staff member.
An appreciated patient portal supporting patient loyalty.
A web solution natively designed for teleradiology.
An integration of third-party specialized diagnosis consoles for a more accurate diagnosis.
A multi-site solution that adapts to both private imaging centers and hospitals.
A solution with international standards that is interoperable and easy to deploy.
All the news about our medical imaging solutions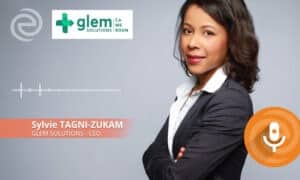 This interview with Sylvie TAGNI-ZUKAM, CEO of GLEM Solutions (Cameroon), continues our Podcast series.The commercial partnership between GLEM and Evolucare is discussed: it represents one of the strong actions of the Group towards the African market in the ...
Medical Imaging Events Calendar
27 to 30 January 2020 – Arab Health – DUBAI
26th to 28th May 2020 – SantExpo (HIT) – PARIS
October 2 to 5, 2020 – Journées Françaises de Radiologie – PARIS
November 29 to December 4, 2020 – RSNA – Chicago
The Evolucare Ecosystem Complements Our Imaging Solutions
For more information about our solutions ?