Analytics
"If you can't measure it, you can't improve it."
Evolucare Analytics is a data management solution designed to help you steer your activity.

Evolucare Analytics offers a full range of data analysis and reporting solutions for all types of users and all your activities.
It allows you to have a clearer view of operations and to support your decisions more efficiently.

A single platform for all your fields of activities
Suited to all types of users: Management, Operations, IT, HR…
Pre defined reports, customized reports or self created reports
Adaptable to current needs, scalable to future needs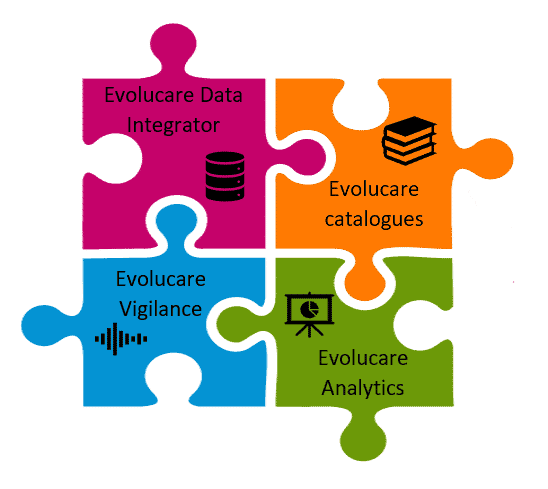 With over 30 years of industry expertise , we guarantee reliable, first-rate data preparation
An easy-to-use solution: you will be autonomous in less than one day, thanks to dictionaries with clear-labeled entries and user-friendly interface
An open, cross services solution that connects all teams and sites of any given institution
An easy-to-use solution for everyone: catalogue reports, intuitive requesting module, SQL request module for experts
An ergonomic Data Integrator: process visualization
A supervision module: with Vigilance, ensure that the platform runs smoothly and is always up-to-date
For more information about our solutions ?