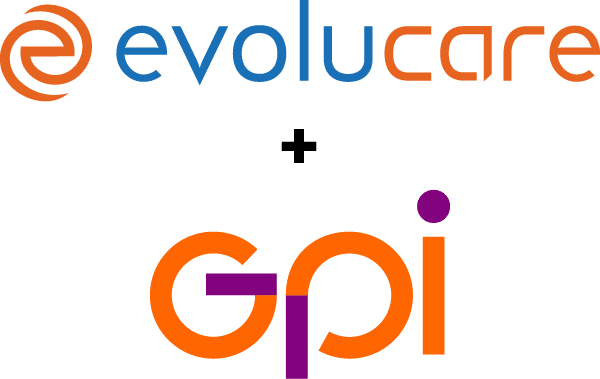 EVOLUCARE, A FRENCH LEADER IN MEDICAL IT, JOINS THE ITALIAN GPI GROUP FOR FURTHER EUROPEAN EXPANSION.
Le Pecq, July 4, 2023,
Evolucare, France's major medical IT group, announces its acquisition by GPI, an Italian company specializing in digital healthcare. This strategic alliance strengthens Evolucare's position on the European market and opens up new prospects for growth.
With almost 400 employees and over 5,000 sites equipped with solutions dedicated to healthcare professionals, Evolucare has established itself as a major player in digital healthcare in France. Founded in 1988, the company recorded consolidated sales of €42.9 million in 2022. By joining GPI, Evolucare will benefit from additional resources and expertise to pursue its path of development, consolidation and growth.
GPI is an Italian pioneer in the field of digital healthcare. Since it was founded in 1988, GPI has supported its customers in realizing their healthcare projects through advanced technologies such as the Internet of Things (IoT), big data and artificial intelligence (AI). With over 7,100 employees and more than 3,000 customers in over 70 countries, GPI generated consolidated sales of 360.2 million euros in 2022.
GPI's acquisition of Evolucare will enable it to strengthen its position in the European digital healthcare sector. By pooling their portfolios and expertise, GPI and Evolucare will offer greater added value to their customers. Synergies between the two groups will enable advances in key areas such as hospital information systems (HIS), blood management systems, laboratory information systems, intensive care and ophthalmology. This collaboration will also foster innovation, improved care and personalized services.
The transaction is expected to close by the end of the third quarter of 2023, subject to the approval of foreign investment control authorities in France.
About GPI: GPI is an Italian company specializing in software for the healthcare and social sectors. Founded in 1988, GPI has over 7,100 employees and more than 3,000 customers in over 70 countries. The company offers advanced technologies such as IoT, big data and AI for the digital transformation of patient treatment and management models.
About EVOLUCARE: Find our media kit on our website
Your contact :
Ms BIGOT Raquel
Evolucare Group Communications Manager
r.bigot@evolucare.com – 06.71.53.52.99