E-health cybersecurity: Evolucare's ongoing commitment to excellence
At the turn of the new millennium, "cybersecurity" was mostly synonymous with hackers hiding in dark corners of the digital world. At that time, Evolucare was already a force in motion, having been founded in 1998. At the time, our main focus was on the computerization of healthcare data, an important but technologically less tricky area. However, the years have brought a drastic evolution. Digitization has become ubiquitous, transforming our notion of computerization into a broader concept: digitalization.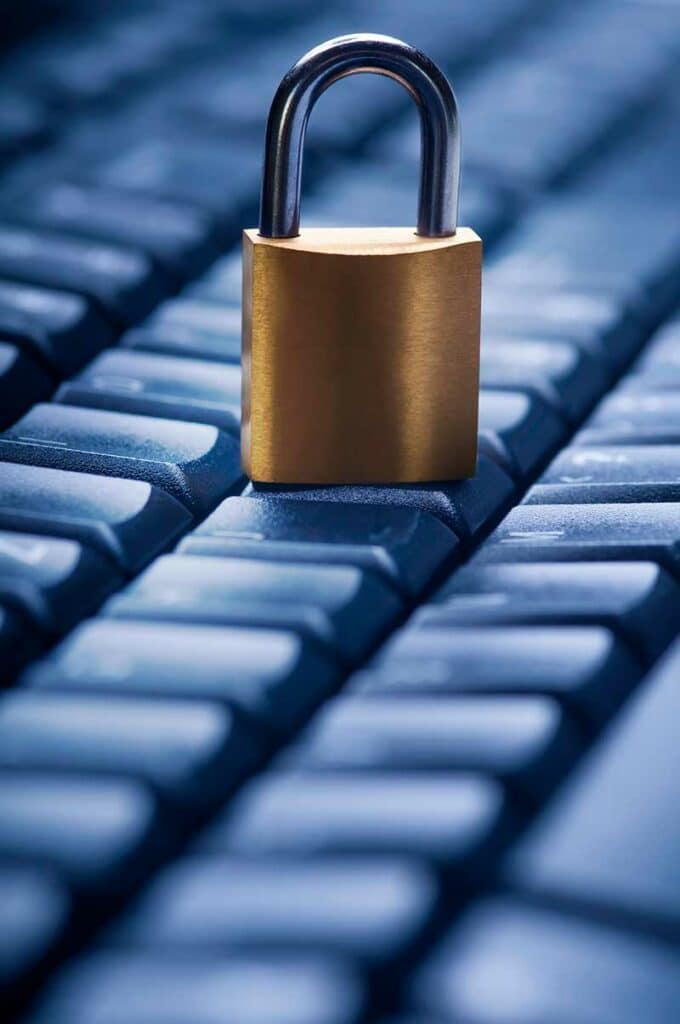 From computerization to digitalization
1998 – 2000s
The advent of the Internet and computerization in healthcare.
First concerns about piracy.
2010s
Digitization is changing the way we interact with technology.
Increase in cyber attacks targeting critical infrastructures.
2020s
Emergence of the "Cyber resilience" concept.
Adaptation and reinforcement in the face of ubiquitous and sophisticated cyberthreats.
This metamorphosis has made cybersecurity a central and indispensable concern. Particularly in the ultra-sensitive e-health sector, where personal data cannot tolerate the slightest lapse in security. New national initiatives, such as CYBERMOI/S in October 2023, have only accentuated this need.
Aware of this ever-changing landscape, Evolucare has meticulously redefined and strengthened its commitment, aiming for protection at the cutting edge of innovation, while reiterating that cybersecurity has always been, and will remain, one of our major concerns.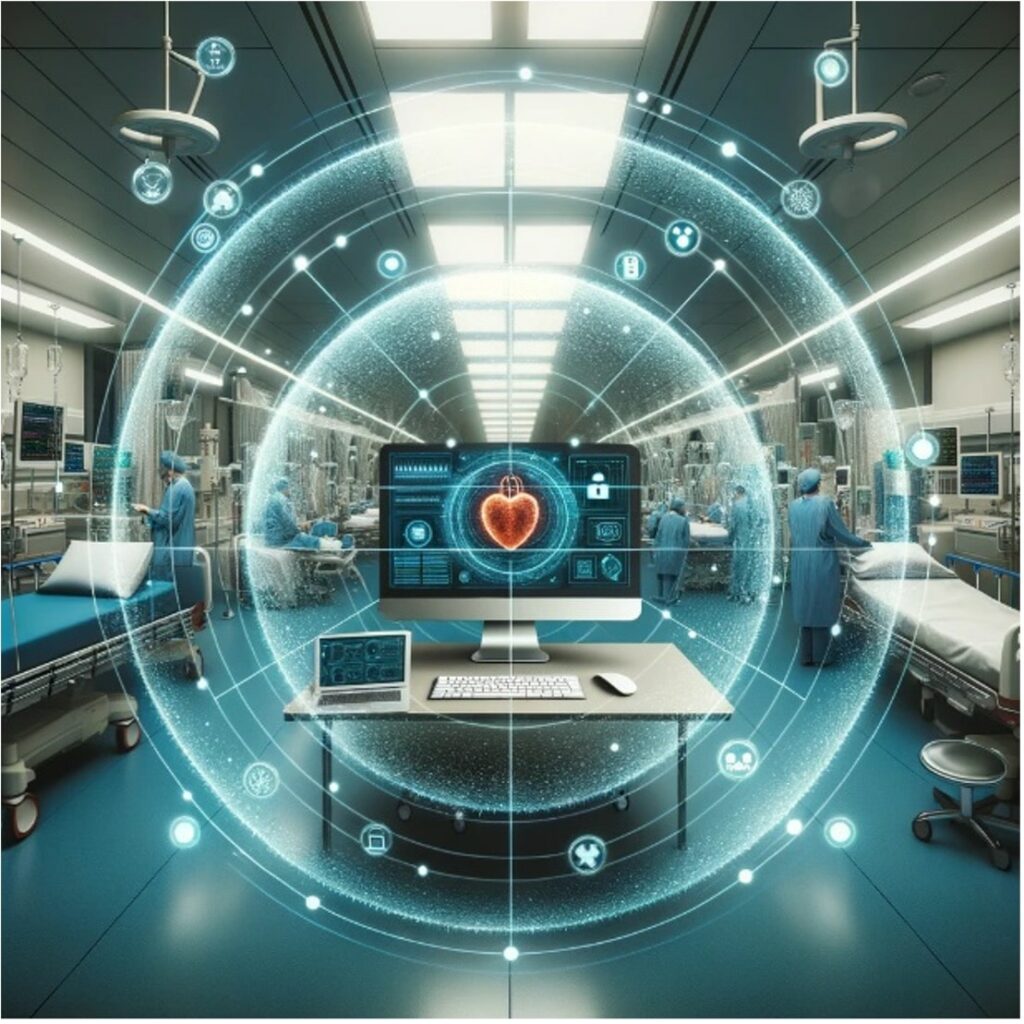 Cyber resilience : a paradigm in evolution
The concept of "cyber resilience" may seem abstract or even intimidating, but its essence is fundamentally simple: it's about the ability to overcome and bounce back from cyber threats. But it's not just a matter of keeping the walls intact; it's a response plan, a reaction strategy, and a recovery mechanism.
Imagine, for a moment, all your operations, from medical records management to care coordination, frozen. Digital stasis isn't just a hindrance; it poses a direct risk to the quality of care and the lives of patients.
This new reality is all the more crucial in a world where everything is based on computer systems. Stopping is unthinkable. Hence the importance of the Network and Information Security Directive (NIS2), and of enlightened thinkers such as Jean-Baptiste LAPEYRIE of ANS.
Their contributions, including the Care program discussed at the European e-Health Week in Rennes, highlight this proactive approach, guaranteeing not only data protection but also continuity of service, which is just as vital.
The regulatory challenge: a complex but surmountable landscape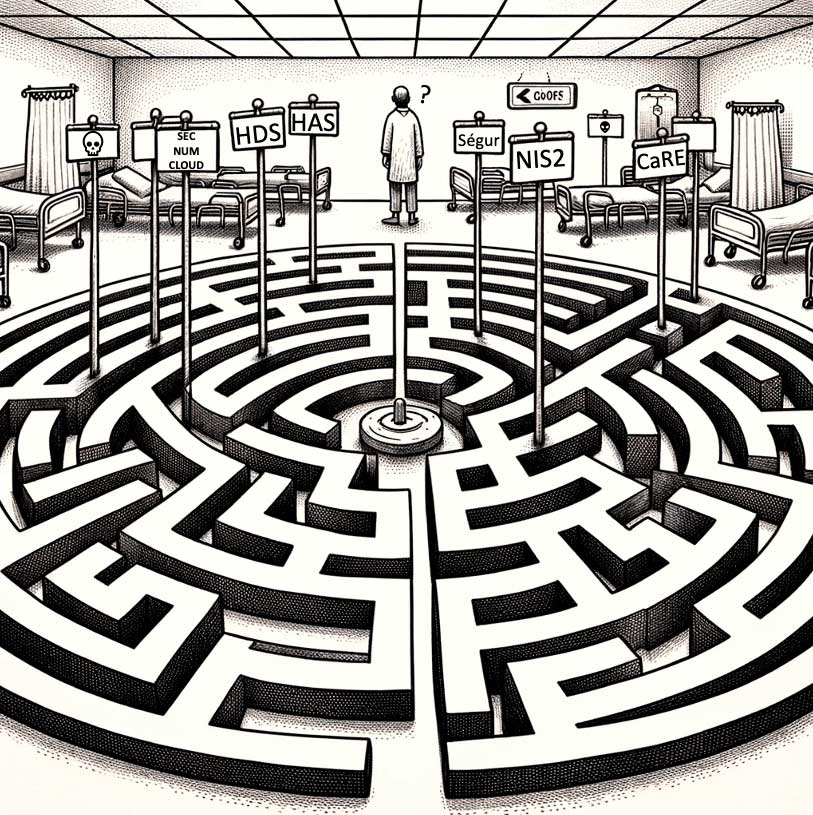 Navigating through the regulatory complexities of cybersecurity requires precise expertise, exceptional clarity, and a continually updated understanding of current laws and directives. Each regulation, directive or standard is a distinct and critical element in the regulatory mix that shapes the security of healthcare information systems.
Among these regulations, the Network and Information Security Directive (NIS2) stands out for its scope and impact, providing a solid architecture for the protection of critical infrastructures. Similarly, the french HDS (healthcare data hosting) certification in its V2 version presents a compliance structure that has become fundamental to the secure management of healthcare data. The flexibility and resilience of the SEC Num Cloud also adds an essential dimension to regulatory compliance.
With Evolucare as your partner, managing cybersecurity regulations becomes more navigable. Our regulatory monitoring tools make it easier to interpret legal requirements. We don't claim to have all the answers, but our expertise acts as a reliable indicator. We help healthcare establishments to align their practices with current standards in a rational way. And, of course, we'll be there to offer you further clarification and support in the near future.
How far we've come and what lies ahead
Evolucare's track record in cybersecurity reflects our ongoing quest to improve and adapt our practices. Since our inception, we have taken increasingly sophisticated steps to meet the ever-changing needs of the industry. While HDS certification is a key element, it is only one aspect of our overall security strategy, which includes audits to assess risk, staff training and technology upgrades to keep up to date.
In keeping with our focus on adaptation and innovation, we are actively working on new projects. In the near future, initiatives such as enhanced security audits, advanced means of electronic identification, devices to further secure our hosting platforms and functionalities under development as part of Ségur wave 2 (french national healthcare investment plan).
Cybersecurity is not a destination, but rather a never-ending adventure in an ever-changing technological ecosystem. While every innovation brings new opportunities, it also introduces new challenges that demand our constant vigilance. The era of technological acceleration in which we live amplifies these threats, underlining the constant need for heightened vigilance. In this changing context, committed companies like Evolucare play a crucial role in creating a reliable digital environment.
So stay tuned, as we look forward to sharing new perspectives and cybersecurity-oriented solutions with you!
Legislation & regulations
Credits : Adobe Stock, Dall-E