Four apps in one! Radiologist's job lists, schedules, chats with other professionals and statistics are now all accessible from a single user-friendly smartphone or tablet screen. Innovation provided by Evolucare Imaging.
Aware of the importance of mobility in professional practice today, and in line with its philosophy of being responsive to its users' expectations, the imaging software publisher Evolucare Imaging will launch a mobile radiologist's toolbox in September 2019. The mobile app will allow professionals to access most of their working environment in just a few clicks, wherever they are, thanks to the total remote synchronization of their databases. Emphasis has been placed on the user interface, user-friendliness and intuitiveness of the app to set the Evolucare Imaging solution apart from that of its competitors.
The difference is in integration
Having entered the medical imaging market more recently than its competitors, the publisher is positioning itself as an enterprising outsider, capable of leveraging the latest generation of technologies available to provide 100% web applications created with a unified database. The Evolucare Imaging mobile app thus provides access from a single screen to four interactive modules of essential functions that can be monitored by radiologists, wherever they are.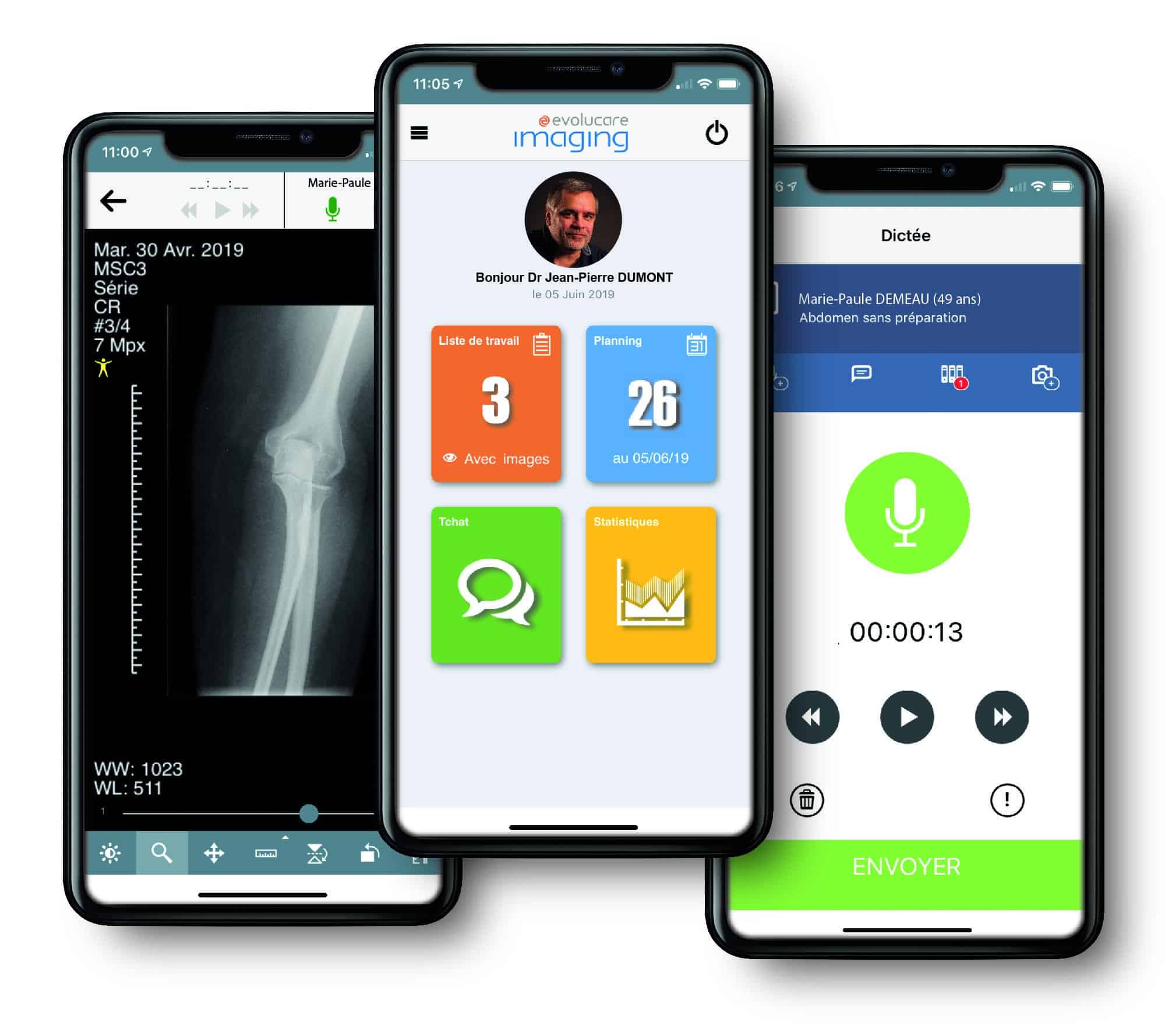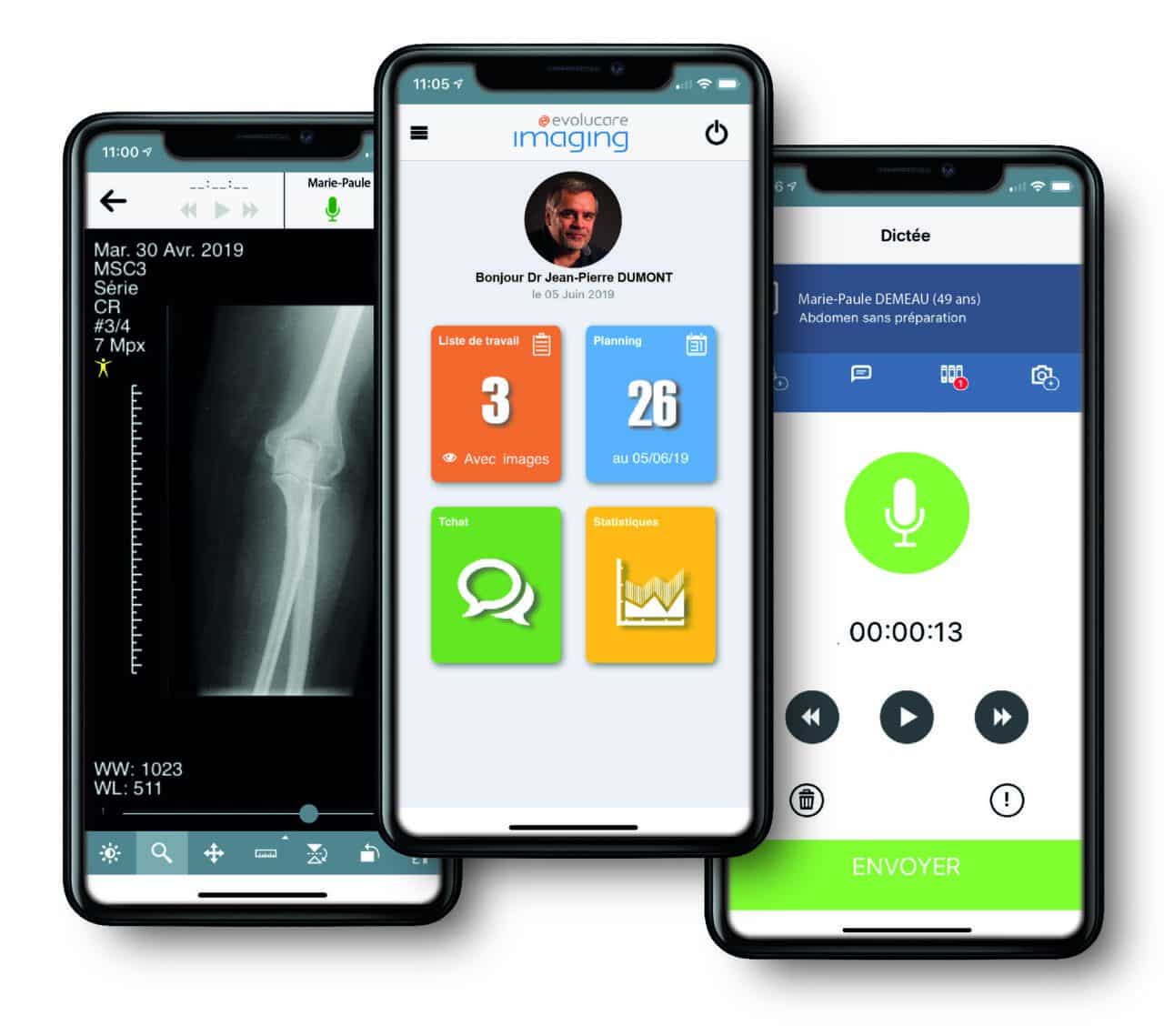 "This integration makes a real difference," emphasizes Lionel Ribière, the Product Manager in charge of the project, "since the mobile offer on the market has so far been limited to one application per function. Our application integrates a wide range of functions."
Radiologist can thus access their schedule for the day, via the Schedule widget, and check the scheduled number of patients and the location of their shifts. With just one swipe, they can easily view their calendar for the next few days.
They can return to the dashboard with a simple movement to access the Work List and view the progress of the production of images and reports. Diagnoses cannot be made from a smartphone screen, of course, but radiologists will be able to review images and discuss them with a colleague, practically as if they were using their display console.
From their smartphone, they can activate the voice dictation function with one click and attach an image to the patient's file from their camera or their image library.
Perfect synchronization with the information system
The app also helps radiologists stay in touch with their teams and administrative office using the chat feature. This instant messaging service will be for group messaging at first, but will soon evolve to allow one-on-one communication.
The fourth widget of the app is for viewing statistics. Radiologists can keep a log of their activity and monitor their production, including turnover and changes in turnover, number of patients and number of dictations performed, in perfect synchronization with their information system. The app is compatible with iOS and Android and is downloaded via the usual stores (App Store and Google Play) after acquiring a license per user.
It has been tested in recent months by a few partner radiologists whose feedback has helped with its completion and is now ready for the usual post-summer rendez-vous and tradeshows, when the world of radiology pursues the latest innovations.
Le Médecin radiologue – July 2019