Quality - Safety - Certifications
ISO 9001 - ISO 13485 - CE
An overall desire for continuous improvement
In 2014, Evolucare implemented a Quality Management System compliant with ISO 9001 and ISO 13485 standards. The purpose of this initiative is to define an internal organization for the company in order to streamline operations, continuously improve client satisfaction and meet regulatory requirements such as CE marking. These different reference systems are constantly changing.
Consequently, this continuous improvement approach is now being supplemented by action plans aimed at compliance with the new European regulation for medical devices.
"The Quality team works with all the department managers on all the group's processes, from sales to customer service, including purchasing and production."


Morgane le Guilcher,
Director of Quality – Safety – Environment
The new European regulation, called MDR 745/2017, is a major change.
Indeed, CE marking was based on the European directive 93/42/EEC, applicable since 1993 and transposed into the legislation of each European country. This directive has now been replaced by a mandatory European regulation effective as of May 26, 2021. It is stricter and more comprehensive than the directive.
Our Quality team is working to adapt our QMS accordingly, to prepare the marking of our products based on this new regulation and to guarantee our clients the safety of our products by reinforcing the post-marketing supervision of software dedicated to the monitoring of clinical performance, as required by the MDR.
"Our risk management method has been enhanced as a result of the new regulation, which places special emphasis on benefit/risk analysis."

Sébastien Decaix, Quality Production Project Manager
Our quality policy
The continuous improvement of the Group's operational performance

The continuous improvement of our customers' satisfaction

The consolidation of communication and cohesion among the Group's teams

The desire to expand internationally

The development of skills through the continuous training of our employees

The continuous evolution of the methodologies and tools used

The reinforcement of rigour in the deployment and maintenance of our solutions

The consideration for quality of life at work and safety

The understanding of and compliance with our processes by our employees, sub-contractors and partners

The development of innovative products
Labels & certifications
Evolucare Technologies is ISO 9001: 2015 and ISO 13485: 2016 certified, and meets the regulatory requirements for CE marking of medical devices:
Osiris, our Patient Record, is a Class I medical device,
Our critical care software, Evolucare Anesthesia and Evolucare Intensive, are Class IIa,
Evolucare Imaging, our RIS-PACS solution, is Class I,
Evolucare Uview/OphtAI is a Class IIa medical device.

All the news of the Quality activity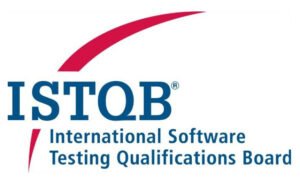 The ISTQB is the International Software Testing Qualifications Board. This organization offers a certification that is recognized worldwide. Achievement of a new ISTQB certification for two of our testers Two members of the team obtained their ...