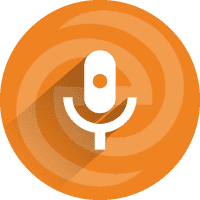 Jeoffrey WOODS, Co-founder of ALTEA (Abidjan, Ivory Coast), answered our questions for this new podcast.
Several achievements have already been made in the framework of the successful collaboration between ALTEA and Evolucare.
---
Jeoffrey Woods is an entrepreneur with international experience, including over 25 years in Africa.
His expertise covers the commercialization of new ICT technologies, e-health, e-agriculture and satellite internet connectivity… He is co-founder of ALTEA, INTERSAT and Smart'BAB.
"Today in Ivory Coast we have the best references of the market …/… In Africa, word of mouth works well. Evolucare's products meet the customer's needs and are delivered on time…"  Jeoffrey WOODS – Altea
In this interview, several topics are discussed including: 
Presentation of ALTEA
The choice of the Evolucare Group as a business partner
The projects co-realized between ALTEA and the Evolucare Group : FARAH Polyclinic, Mother and Child Hospital of Bingerville, PISAM Hospital in Abidjan …
The benefits of the collaboration for ALTEA teams
Perspectives and future projects between ALTEA and Evolucare.