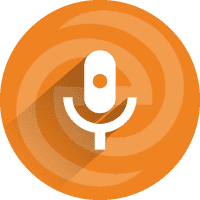 This interview with Sylvie TAGNI-ZUKAM, CEO of GLEM Solutions (Cameroon), continues our Podcast series.
The commercial partnership between GLEM and Evolucare is discussed: it represents one of the strong actions of the Group towards the African market in the framework of our international expansion.
---
"Working with Evolucare's teams has allowed our engineers to increase their skills to work on our joint projects".  Sylvie TAGNI-ZUKAM – CEO – GLEM Solutions
Sylvie TAGNI-ZUKAM is founder and CEO of GLEM Solutions.
Sylvie is an experienced executive with a proven track record in the consumer electronics industry, skilled in DES, negotiation, marketing management, sales and trade marketing. A strong entrepreneur, she has a management degree in International Business ESARC.
In this interview, several topics are discussed including : 
Presentation of GLEM Solutions
Sylvie TAGNI-ZUKAM's background
Why the choice of a partnership with Evolucare: the initial search for an imaging solution for "La Cathédrale" Medical Center in Cameroon
Projects co-realized between GLEM and Evolucare Group: Douala Imaging Center, Douala Gyneco-Obstetric Hospital, Garoua Regional Hospital…
Benefits of the collaboration for GLEM teams
Impact on GLEM's organization and on "La Cathédrale" Medical Center
Future projects between GLEM and Evolucare.
"LA CATHÉDRALE" MEDICAL CENTER
Renowned for the quality of its care and its investment in high-performance equipment, the establishment has equipped itself with the complete RIS / PACS solution "ECS Imaging", which provides city doctors in nearby hospitals, such as the neuroradiology department of the main hospital in Yaoundé, with secure access to the reports and images of the examinations they have prescribed. The center's radiologists can automatically send an e-mail or a text message to their correspondent to indicate the availability of a result "online", or request an opinion or expertise on a file from their colleagues. Finally, the patient can consult his or her imaging results by connecting to the establishment's secure website.