Interpreting workstations
Evolucare uView, the new ZFP certified diagnostic viewer.
The new ZFP certified diagnostic viewer, designed for both radiology experts and exam sharing. Based on the latest web technology, uView combines performance, intuitiveness and mobility.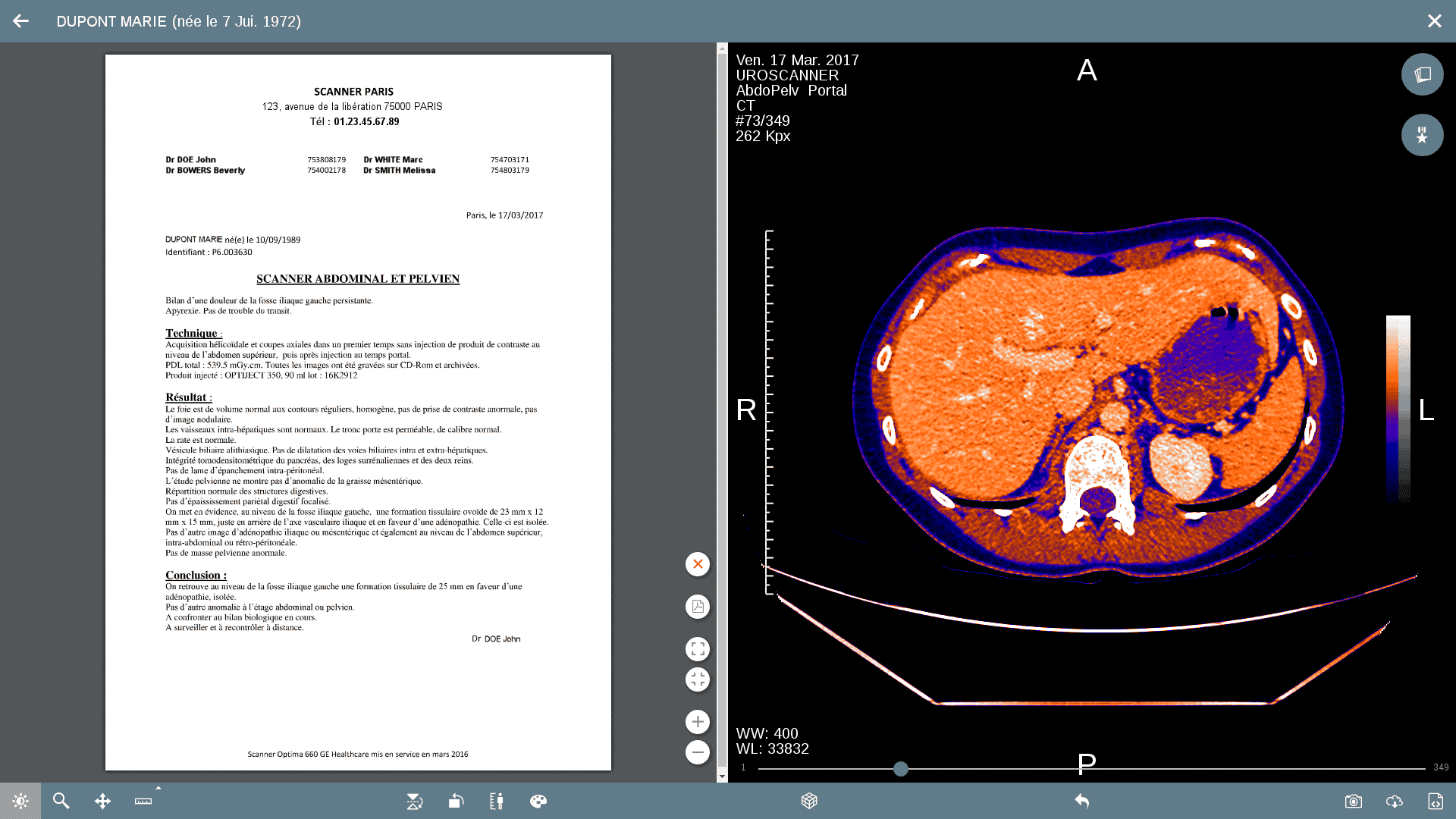 EVOLUCARE presents the future of interpretation and diagnostic assistance workstations, combining performance and intuitiveness for all users: patients, radiologists, referring physicians…
Natively multi-platform, operating on multiple terminals, UView allows you to access your tools whenever and wherever you want.
Measurements and Annotations
Colourmap
Display in 1:1 scale
Zoom / Pan / Windowing
Rotation / inversion
Predefined windowing by MPR modalities

Evolucare uView is a medical device with CE marking, Class IIa, manufactured by Evolucare Technologies (51901881600016). CE 0459. Certification body: G-MED. Please read the medical device manual carefully before use. Not included in the list of refundable products and services in Article L165-1 of the Social Security Code.