OUR 100% Web RIS
Organize your business and optimize your productivity.

Improve your organization, reduce delays, optimize productivity.
Our RIS meets all the needs of radiologists, efficiently optimizing the complete workflow of an imaging department or within the framework of teleradiology projects.
With Evolucare Imaging, improve your organization, reduce delays and costs to optimize your productivity. Manage the agenda and modality rooms of single-site or multi-site facilities in a single view. Our RIS module supports radiologists in their decision making and helps them prioritize exams through the workflow module.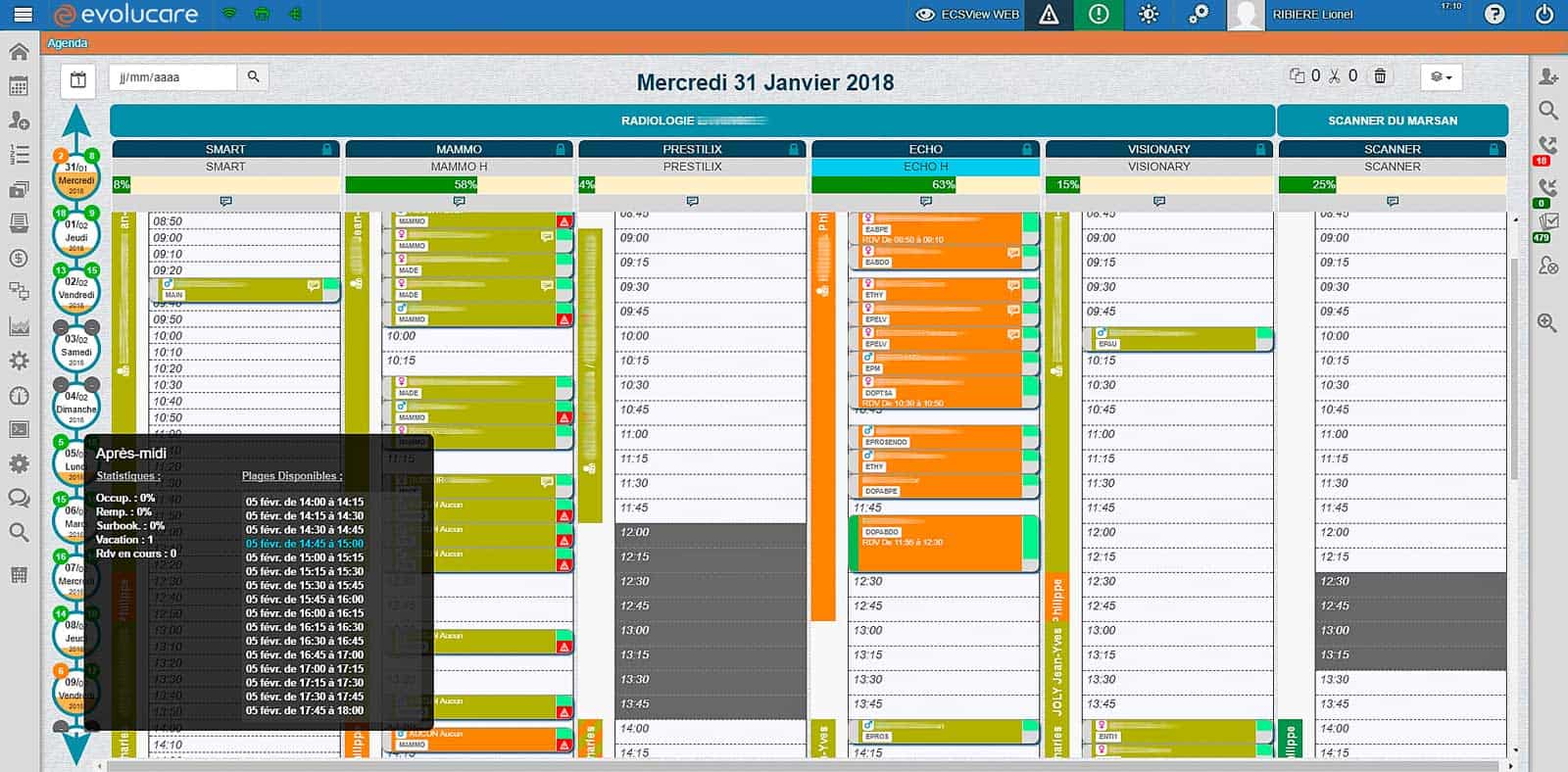 Optimize / streamline / maximize your relationship with your patients
Thus, manage the workflow of your patients from admission to report editing. Automatically alert your patients by email and SMS. Your patients can access their files/examinations at any time thanks to a patient web portal (QR code made available to them to view the examination and access the report).